News and Events
Details
His Excellency the Minister of Education participated in the Virtual Meeting of the 4th SAARC Ministers of Education/Higher Education on "Education Sector's response to COVID-19" on 08th October 2020 hosted by Nepal. The virtual meeting was also graced by the Secretary, Ministry of Education along with the Director General and officials from the Department of Adult and Higher Education.
The main agenda of the meeting was to share how the SAARC member countries have deployed a variety of innovative methods to ensure continuity of learning in response to COVID-19 pandemic. The member countries shared their country practices, experiences and the areas of cooperation at regional level.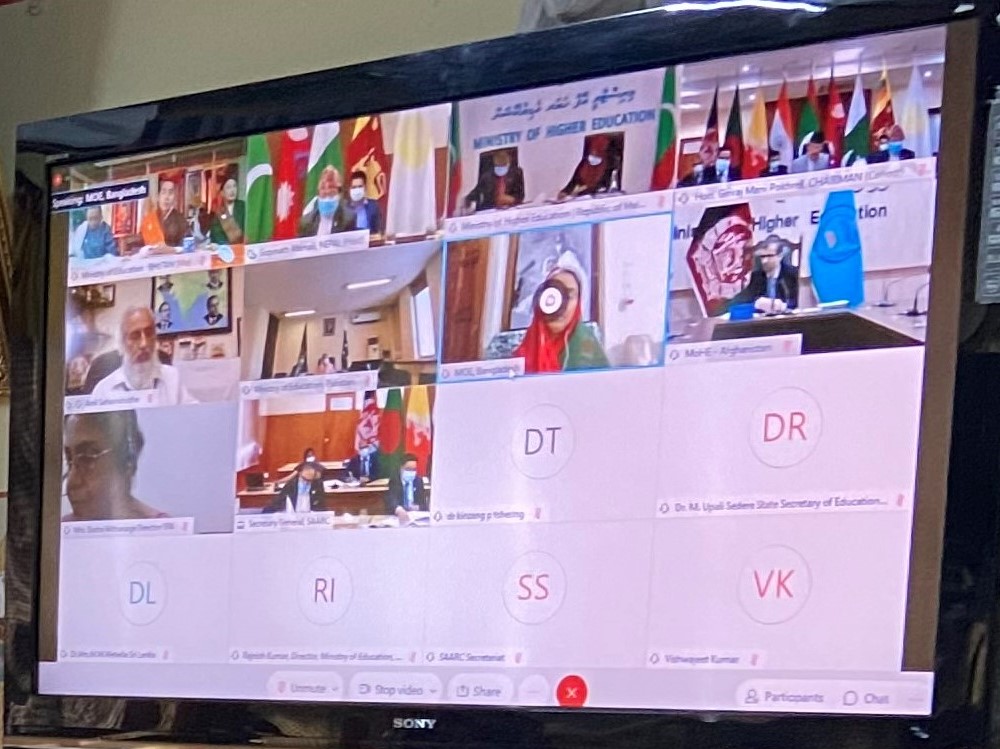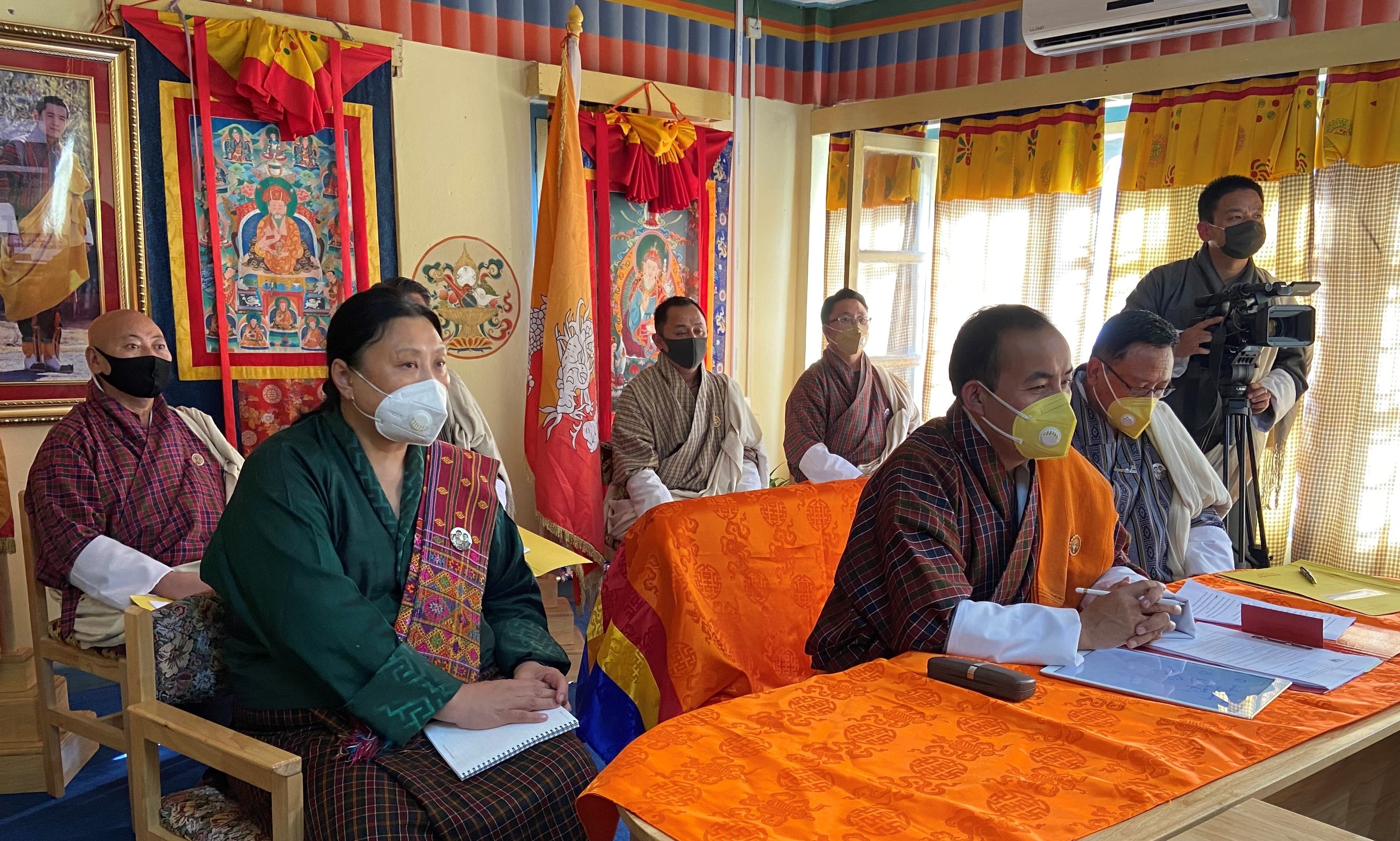 Details
His Excellency Sherig Lyonpo felicitated the students with Tashi Khadar and congratulated the students for their stellar performances and achievements on 5th October 2020. The programme was also graced by Hon'ble Secretary, Ministry of Education,focal Hon'ble Commissioner for Education from RCSC and officials from the Department of Adult and Higher Education.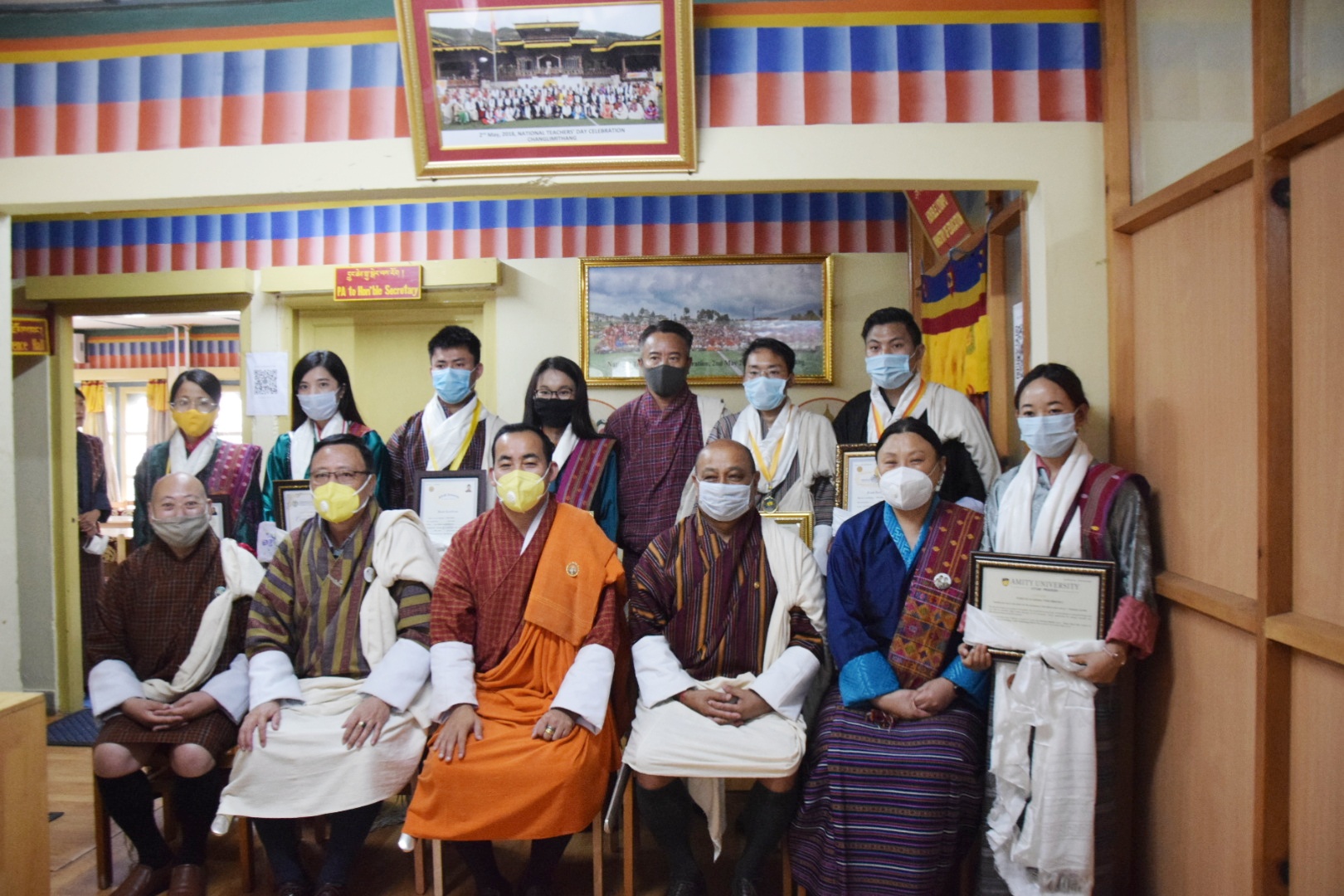 Details
Following the resumption of academic session and the intimation from the universities in Sri Lanka, 149 scholarship students pursuing MBBS have returned to their respective universities on 4th and 5th of September 2020. Their travel amidst the nationwide lockdown was facilitated by the Ministry of Foreign Affairs(MFA) and the Department of Adult and Higher Education(DAHE), MoE. While the travel clearance and the flight arrangement were coordinated by MFA, DAHE had facilitated in seeking logistic support with the universities, seeking information on return journey and the requirement from the universities and RBE, Dhaka to help and parents and students make informed decision and seeking in-country travel clearances.
Similarly, the Department had also facilitated the travel of 7 scholarship students of AIIMS (2 new and 5 ongoing) on 22nd and 24th August respectively in collaboration with RBE, Delhi and MFA to enable them to make it for the scheduled professional examinations and academic sessions.